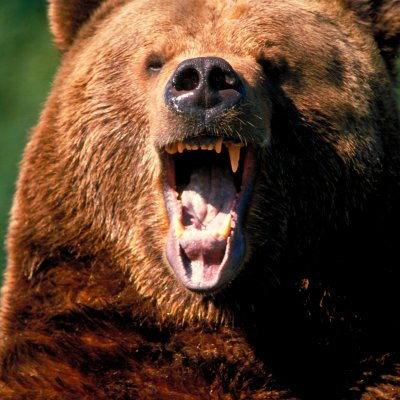 One should not go alone to the mountains or forests. It takes at least two. Mountain rescue says so, guides say so. But if a man is alone, he has to be aware of the fact that he can meet a bear. It's good to be "armed" with a jingle bell on a backpack. For example, when I myself am in a valley all by my own, somewhere by the stream where the bear can't hear me, I clap my hands every 100 meters. The bear hears this sound and goes away. Or you can listen to play music so that you don't surprise the bears. But, of course, everyone who meets something two meters heigh with 300 kilos is afraid. Especialy people who see it for the first time. We - who follow them often into the valleys - already understand them. There is absolutly no need to go close to them. You can look from a safe distance, but do not scream or whistle. Do not surprise them. Just leave them.

So is there a universal recommendation in regards to what to do when we meet a bear during an evening walk through Smokovec?
Common sense says - keep away, do not take pictures, do not film, let it go and go away. I remember the situation when a bear with its "baby bear" climed up a tree in Smokovec. There were many, I would say, unreasonable people. They were right under the tree taking pictures of them. Bears are generally not nervous, but this baby bears may have fallen down and a "bear mother" would attack surrounding people in an effort to defend its baby. In order to have cool photos and videos on the Instagram, people dare to go to the bear very close and that's dangerous. What is happening in Smokovec, well ... sometimes there is a bear with little ones. Because of our garbage. This is a little problem. These bears are already apathetic, they are not afraid. However, this is no longer on our recommendation. This question must be addressed to the National Park and the State.